2022-05-06 09:02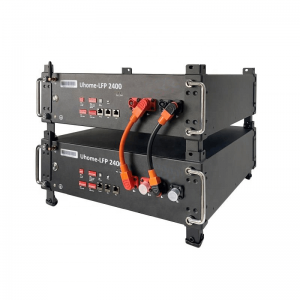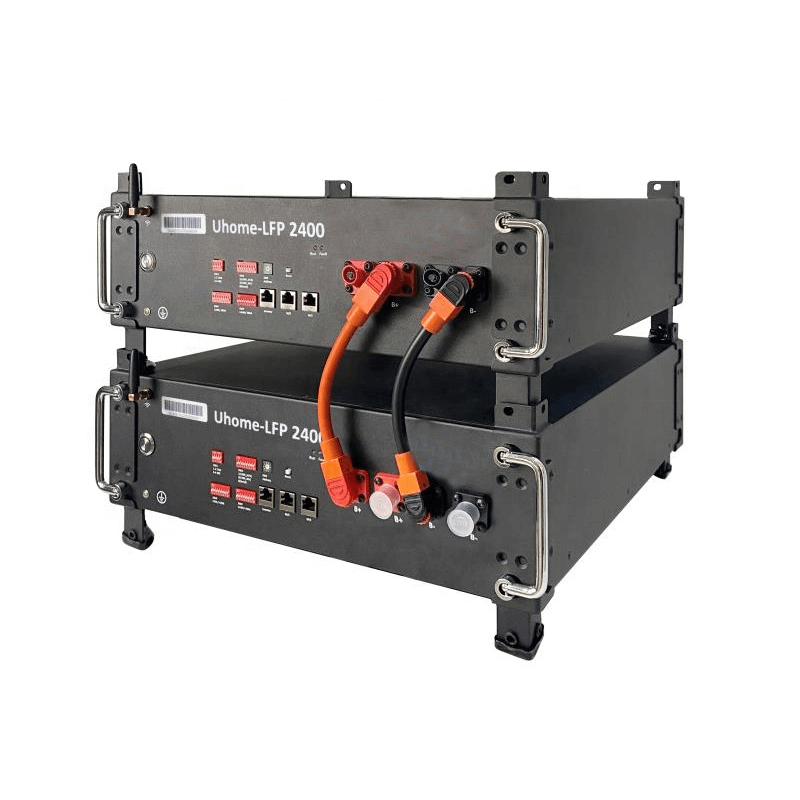 Modell

Total energi (DC)

Brukbar energi (DC)

Normal dis-/ladeeffekt

Toppkraft (bare utladning)

Konstant strøm (bare utladning)

Spenning

Normal spenning

Norminal strøm

Maks. Ladespenning

Vekt

Dimensjon (mm)

Maks. Anbefalt DOD

Driftstilstand

Driftstemperatur

0--45 grader (ladning) ; -10--50 grader (utladning)

WIFI frekvensområde

Luftfuktighet

< 60%(Ikke kondensert vann)

Forurensningsgrad

Overspenningskategori

Kjøletype

Saksmateriell

Farge

Installasjon

Veggmontering/Montering på bakken

IP -vurdering

Beskyttelsesklasse

Maks. Antall parallelle eller serier

Garanti

Levetid

Kommunikasjon

Beskyttelsesmodus

Dobbel maskinvarebeskyttelse

Batteribeskyttelse

Overstrøm/Overspenning/Kortslutning/Underspenning/Over temperatur

Sikkerhet

Klassifisering av farlig materiale

Transport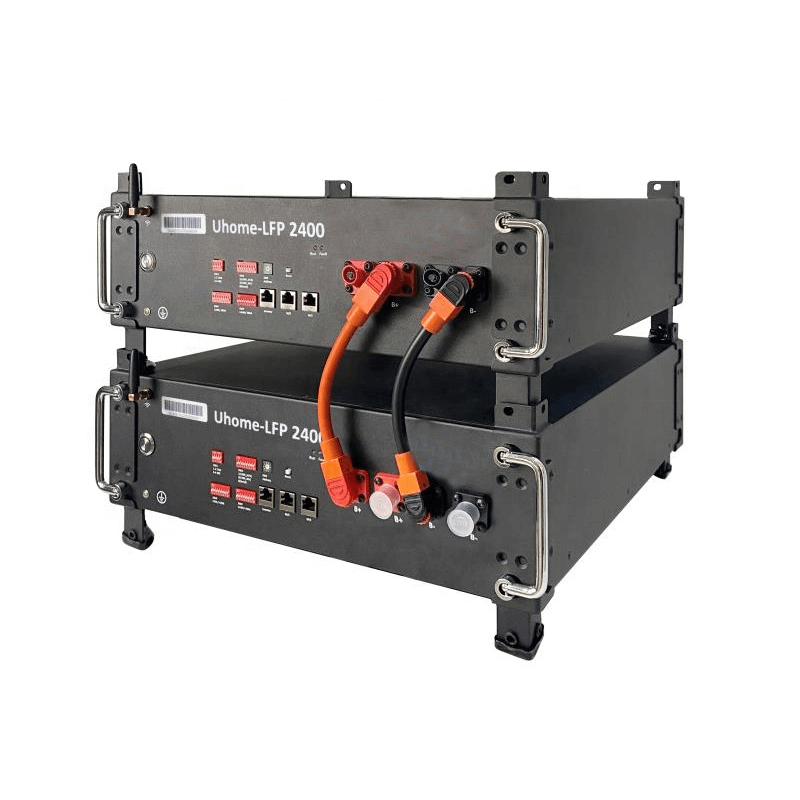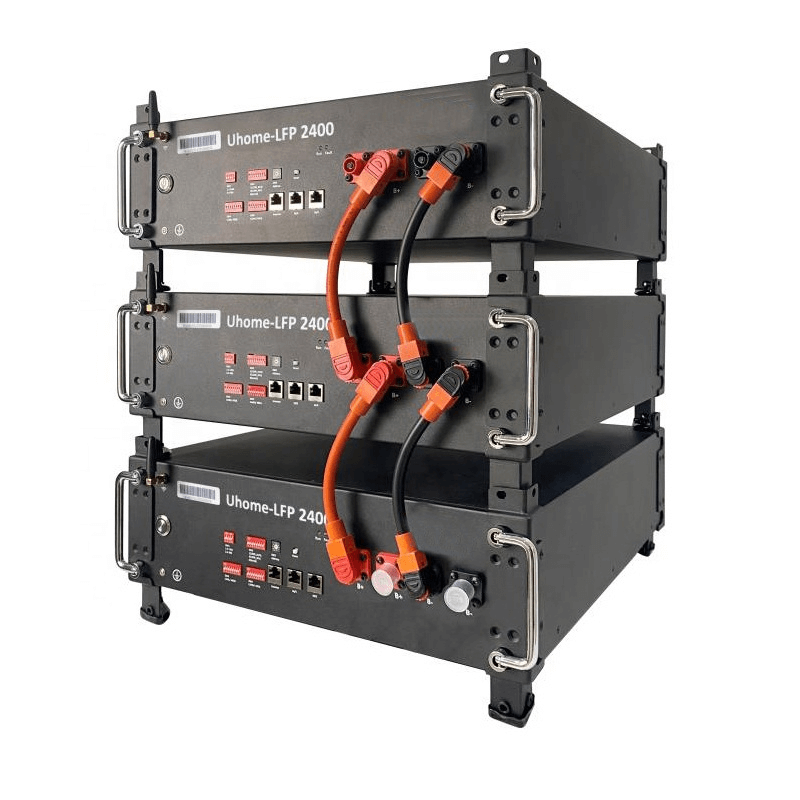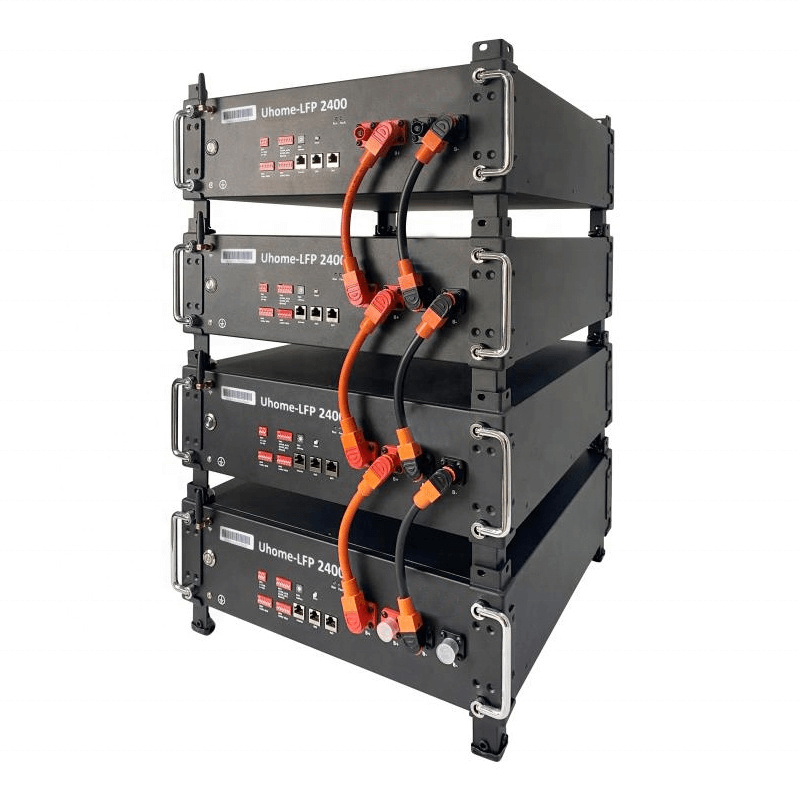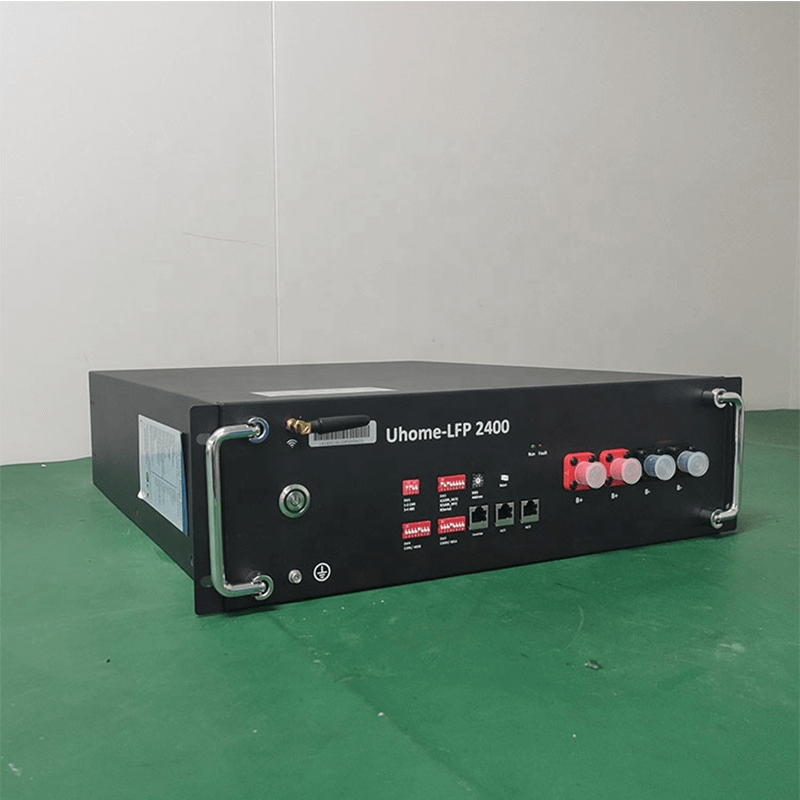 The Uhome Energy Storage battery has following advantages
1. Monteres fritt i serie eller parallell: opptil 8S8P (448V326.4kWh)
2. høy energieffektivitet: energieffektivitet (lading og utslipp)> 97%
3. High Rate Charge & Discharge: Nominell 0,6C, maks 0,8C
4. mer sikkerhet: dobbel maskinvare og trippel programvare beskyttelse
5.Sikker og pålitelig BMS: Relédesign i stedet for mosfet
6. langt liv: Pålitelige LFP -celler, syklusliv> 6000 sykluser
7. høy pålitelighet: Nøkkelenheter (relé, sikring) godkjent av CE og TUV
8.Mer smart: Med digital monitor system App med WIFI
9. smart design og enkel installasjon: plugg inn og av
10. Mer stille: Uten vifte, mer stille og redusere viften feil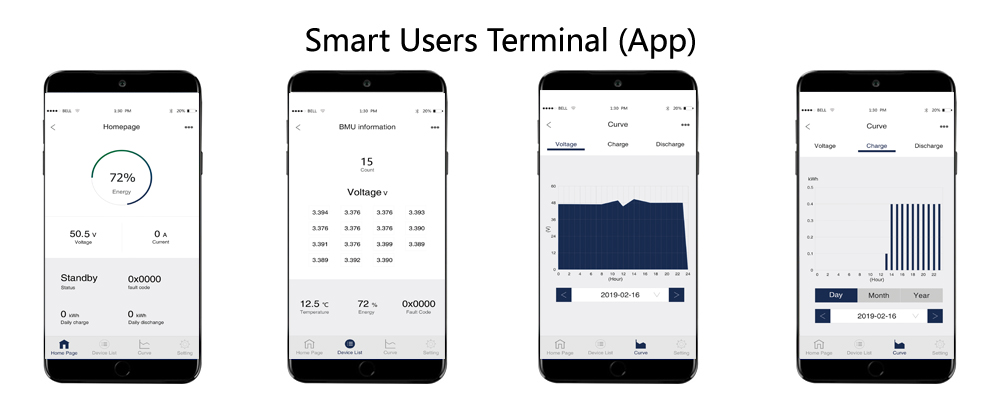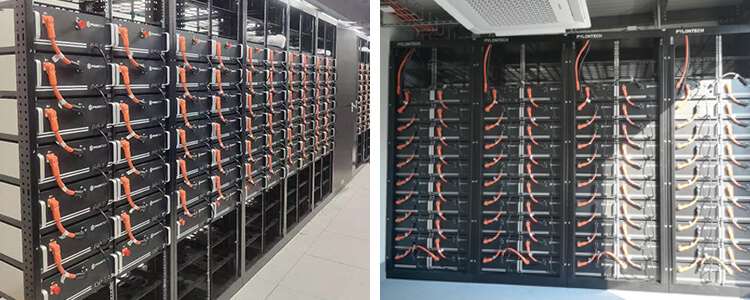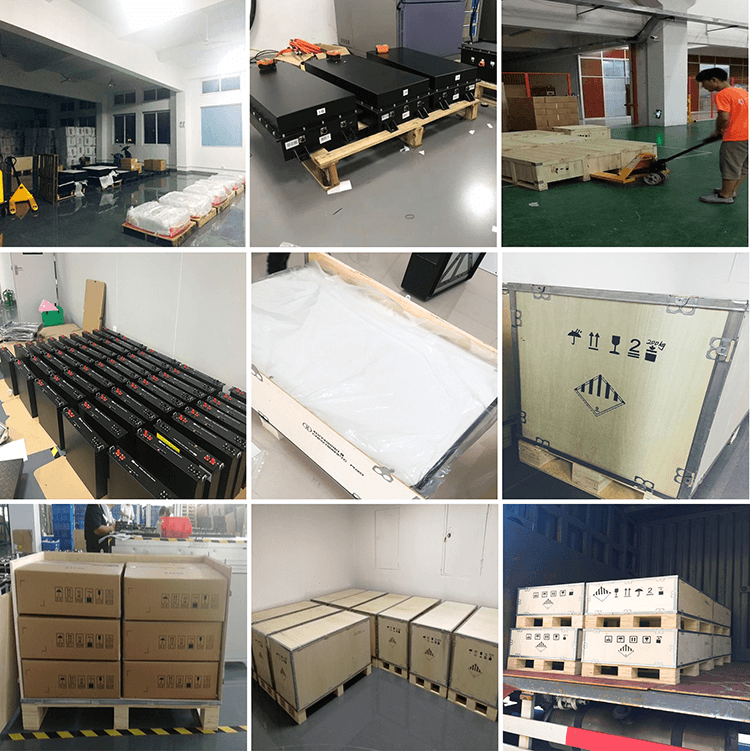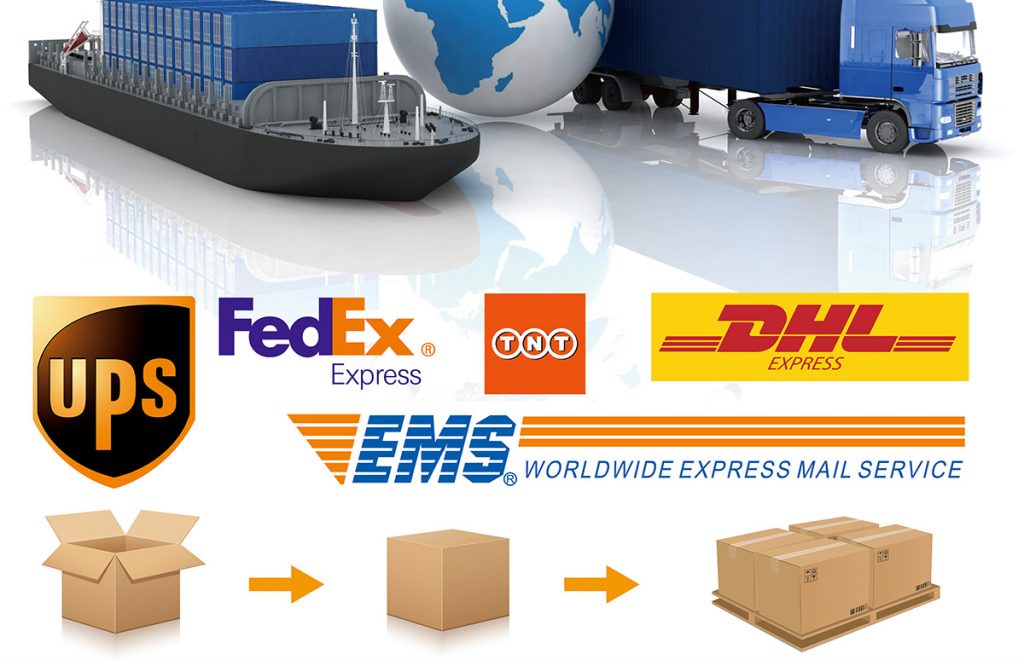 Q1. Kan jeg få en prøvebestilling på batteri?
A: Ja, vi ønsker velkomstprøveordre for å teste og sjekke kvalitet.
Q2. Hva med ledetiden?
A:Sample needs 15-18 days, mass production time needs 25-30 days.
Q3. Har du noen MOQ-grense for batteri?
A: Depends on different models.For the very regular models,the MOQ is LOW.
Q4. Hvordan sender du varene og hvor lang tid tar det å komme?
A: We usually ship by TNT, UPS, FedEx.... It usually takes 3-5 days to arrive. Airline and sea shipping also optional.
Q5. Hvordan fortsette en ordre på batteri?
A: Firstly,pls let us know your requirements,such as the dimension,continuous&peak discharge current, application of the battery.
Secondly,pls let us know the purchasing quantity and when will your project start.We quote according to the details.
Thirdly customer confirms the price,sample and places deposit for formal order.
For det fjerde arrangerer vi produksjonen.
Q6. Is it OK to print my logo on battery ?
A: Ja. Vennligst informer oss formelt før produksjonen vår og bekreft designen først basert på vår prøve.
Q7: Tilbyr du garanti for produktene?
A: Ja, vi tilbyr 12 måneders garanti på våre produkter.
Q8: Hvordan håndtere de defekte?
A: Firstly, Our products are produced in strict quality control system and the defective rate will be less
than 0.2%.
Secondly, during the guarantee period, we will send new batteries with new order to replace the defective.
Thirdly,we will test the defective batteries and make 8D report.We will find out the reason and propose the
improvement measures for future production.
Merk:

Vi er en batteriprodusent. Alle produktene støtter ikke detaljhandel, vi driver bare med B2B -virksomhet. Kontakt oss for produktpriser!